Makeup You Should Buy When You're On a Budget
Updated: Sep 9, 2021
Beauty has been something I've been interested in since I was a senior in high school. If you're in high school/college/saving up money, you probably don't want to spend too much on makeup. When I got to college, I wrote for Penn State's newspaper and had my beauty blog - I wrote tips and tricks on different subjects of beauty. Since then, I still use some of the products that I wrote about in my blog that are affordable and last me a while. If you are into other expensive brands but want to save money, It's nice to find duplicates for half the price.
1. Primer: You need the Wet n Wild - Photofocus- Dewy Lumineux face primer. Are you out of breath reading that? I am. Your girl has dry skin, and using a moisturizing primer is vital for the skin to glow and so you don't look like SpongeBob when he needs water. This primer is so good! It makes your skin glow, and it's a tinted kind too. If I don't feel like wearing makeup / don't want to, I'll apply this primer all by itself, and I'm on the go. It gives you a dewy and fresh look.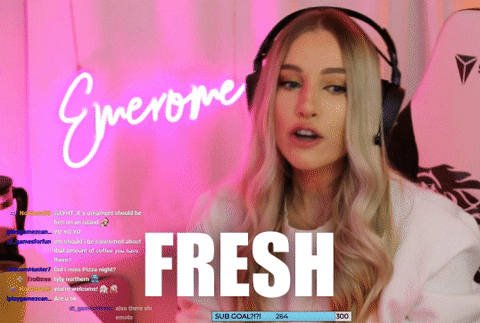 2. Foundation/ BB cream: My two go-to's are Maybelline's Dewy + Smooth, and the Dream BB Fresh. Depending on what look you're going for, this foundation will give you great coverage and a dewy look; this particular type of foundation is perfect if you have normal/dry skin like me. If you have oily skin, I recommend going with their Matte + Poreless instead. I think it matches other well-known brands like Two Faced or NARS.
If you want more of a less coverage/natural kind of look, I recommend the BB cream. It'll give you lighter coverage, and your skin will feel moisturized - I love it, and I've been using it for years. It honestly feels like you're applying a moisturizer. That is how fresh it makes your skin feel. In college, when I would go to class and look somewhat presentable, especially after a night out, I'd throw on some of this bad boy, and out the door, I'd go - so simple.
3. Concealer:Maybelline'sInstant Age Rewind Eraser. I know, I'm not an older woman that wants to look younger, but when I tell you that your under-eye circles will BE GONE...I'm not kidding. I don't have dark circles, but when I am looking a bit tired and don't get my beauty sleep, this helps a gal out. It has been my go-to concealer for years. If you can't tell by now or by the end of this blog, I'm obsessed with Maybelline. P.S. If you have very dark under-eye circles that you want to cover up, try using a color corrector first before applying the concealer - for double the effect. Boom.
4. Translucent Powder: If you're new to makeup, you're probably thinking TransluuuuWho? The translucent powder keeps your makeup intact. It's also great for pictures, but from my personal experience, don't put too much on. When you take a picture with the flash on and all you see is a white blob under your eyes - yeah, it's not so flattering. However, if you put a thin layer on, you'll be good to go. The nice thing about it is that it'll help your under-eye concealer not smudge, and it can help brighten the area up some more too. I don't use it all the time, but if I'm going for a glam look and I know I'm going to be taking pictures - I will.
5. Blush: Can you guess what brand I'm about to say? Maybelline. Their Fit Me! Blushis my favorite out of the ones I've tried so far - when it comes to drug-store makeup. I always think that if you're applying foundation, that you should add some blush too. The blush will brighten up your entire complexion, but I don't go overboard on it. Smile at yourself in the mirror (trust me, it is not as funny as it sounds). It will make it easier to apply. Here is a tip. Add a thin layer on the top of your cheekbone. Then, swoop the brush with an up-motion towards your ears. Then, you are all set, my friend. I like applying a little on my nose too - because, cute.
6. Bronzer: Ahh, I love bronzer. It's like you can look sun-kissed without ever going to the beach. I like the beach okay. I swear I'm not a hermit crab who doesn't see sunlight, but you know what I mean. When summer is over, and the sun sadly leaves us for a bit. Yeah, you'll want some bronzer. I'm not a big contour girl, but I like doing it once in a while.
I'll talk about that in another post because I honestly think it's fun, and you can look like a beautiful sculpture. However, for an everyday look, I'll put bronzer at the temples of my forehead. Then, at the top of my forehead, and starting from the underneath of my cheekbone - with my brush - I swoop in an up-motion (you never want to apply makeup down towards the inner of your face, think of brushing outer).
7. Highlight: Maybelline's Master Chrome highlight. It comes in different shades, but my favorite color is the golden tone one. Feel your face. No, trust me. Take your two ring fingers and tap the bottom of your eye socket - in the middle of your eye. It is how I start my highlight, and where my eyebrow ends is where I stop - It's what I do, and I think it looks more natural. Also, I put a little on the tip of my nose and in the inner corner of my eye. Highlight is a no-brainer.
8. Eyeshadow: Maybelline's The NUDES eyeshadow palette. Depending on your eye color, you want to find an eyeshadow that will make your eye color pop. My eyes are blue, so I want to go for a smokey eye, nude colors, or purple-ish colors. The trick is to look on the color wheel, whatever your eye color is - the color across from it is the color you want to use to make them pop - I learned that in art class. ✨ I love this palette because the eyeshadow goes on smooth, and it blends well. (something that I'll also talk about In a later post) Maybelline has different color palettes depending on what you like! If I'm going for more of a natural look, I'll apply my bronzer to my lids. It's a small trick to contour your eyes, especially if you don't have eyeshadow.
9. Eyebrows: Maybelline's TATTOO STUDIO and GREAT LASH.I don't fill my brows in. I have darker brows, but I do apply the tattoo studio at the ends of my eyebrows - for some reason, that's where they're lighter. I love this one - you dip the end of the angled brush in and lightly apply where need be. I also love the Great Lash because it's like mascara for your brows - it simply just holds them in place because sometimes they need to be tamed.
10. Eyeliner: Maybelline'sNever Fail eyeliner and Wet n Wild'sH20 proof eyeliner. I like going for a brown color to apply at the bottom lid of my eye because when I put on a black-colored eyeliner, it makes my eyes pop. Depending on what style you like, there are liquid types, pencils, and more of a crown-type of a pencil. I love putting a liquid eyeliner on my top lid and the crown pencil on my bottom.
Last but not least, Maybelline's ROCKET VOLUM' EXPRESS mascara. I love this mascara because it doesn't leave your lashes clumpy. It has to do with what kind of bristles the mascara brush has because this one is good. It evens out the mascara perfectly. I'll add two or three layers of it. If you want to see volume and go for a bold look, try this one out!
So, that's the end of my drug-store makeup spiel, but I hope I saved you some money! Promise you won't be disappointed either - I swear by these products!